iPhone Buyback - Sell your iPhone
Sell your MacBook to us for money on the spot
Sell your MacBook and get paid the same day!
If you have an old MacBook or MacBook Pro laying around and it's gathering dust, sell it to us! It still has some value. Use that money toward an upgrade. Trade it in to us for a payout on the spot. We can pay you via check, PayPal, or an Amazon Gift Card.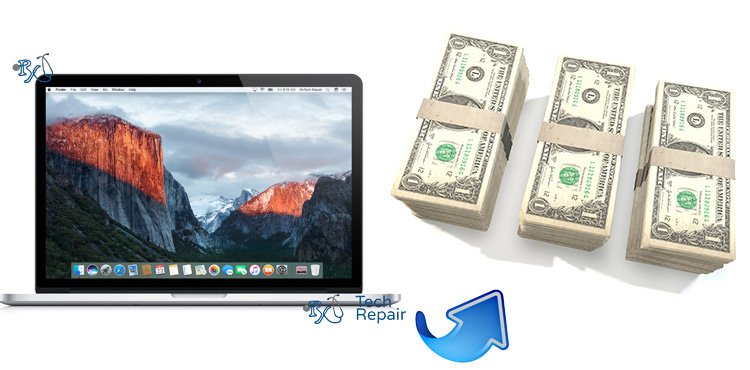 1. We usually beat Gazelle's Price quote by about $5-10
Gazelle is one of the best buyback options on the internet. However, if you are closer, you don't have to worry about shipping your device and can get money for selling your MacBook to us the same day. In addition, we usually can beat their price quote by $5-10. Go to
https://www.gazelle.com/trade-in
. Get a price quote from them for your device.
2. Come to our physical location in Mission Viejo
Come to our store so we can look at your device and verify it's condition and functionality. We have a physical storefront located in Mission Viejo close to the 5 freeway off La Paz Road and Marguerite Parkway. We are located in on the second story of the Garden Plaza across the street from the Mission Viejo Library and the police station. Our exact address is:
RxTech Repair
27001 La Paz Road
Suite 402B
Mission Viejo, CA 92691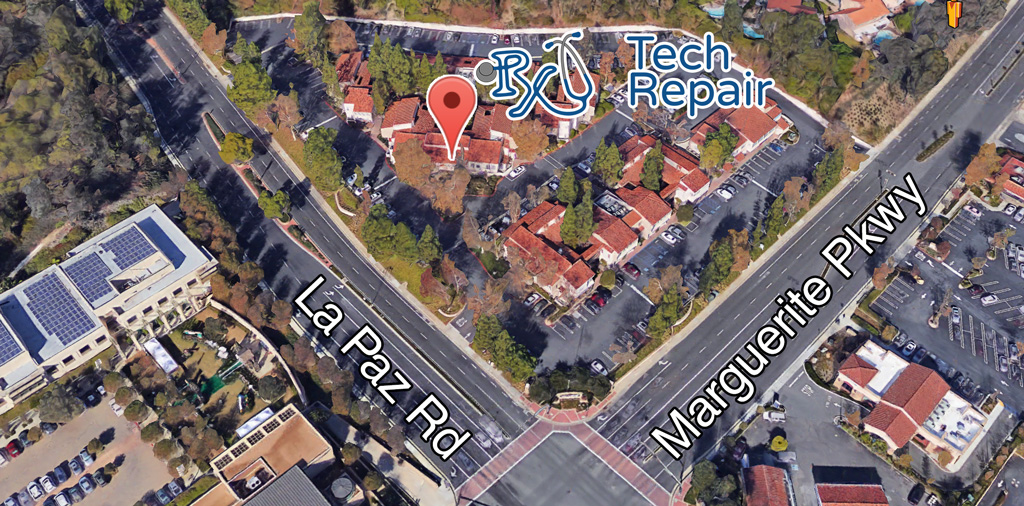 3. Fill out the paperwork and get paid for your MacBook or MacBook Pro!
We will need to make a copy of a government issued picture ID such as an ID card, driver's license or Passport. Sign the agreement to sell your MacBook to us and that's it! The paperwork will reiterate that the device is yours to sell, you own it fully, will not report the device lost or stolen, etc.
Terms for selling your MacBook to us
The device you sell to us must be yours to sell. You must own the MacBook and it cannot have a remaining balance due or be a financed device. The device must be in perfect working order for a "Good" or "Flawless" trade-in buyback payout. That means it turns on, charges properly, takes pictures, etc. If something is broken on the MacBook such as a button, camera, glass or key, it is in the "Broken" category of payouts. The device may not be water damaged; none of the sensors may have come into contact with any kind of liquid and the phone may not show any signs of liquid damage. The device must not be locked; it must be wiped clean and ready for activation with no passwords. Find my Mac must be turned off on the device. We must be able to test the device before buying. You can speed up the process by making sure it's wiped before you come into the store and bring the charging wall outlet cable.

Water Damaged devices and iCloud locked devices
We do not buy water damaged or iCloud locked devices.
How to determine the condition of your MacBook or MacBook Pro
Flawless
The device looks like it was never used: no scratches, dents, or imperfections on the frame or glass
The device works perfectly in all functionality
Battery life is excellent
Good
The devices shows signs of use and may have scratches or dents on the frame
The device may not have a cracked glass or LCD
The device turns on
The device works perfectly in all functionality
Bad
The devices shows signs of wear or tear
The device may not turn on
A button or buttons may be broken
At least something doesn't work on the device
May not be water damaged or iCloud locked