Academic Customers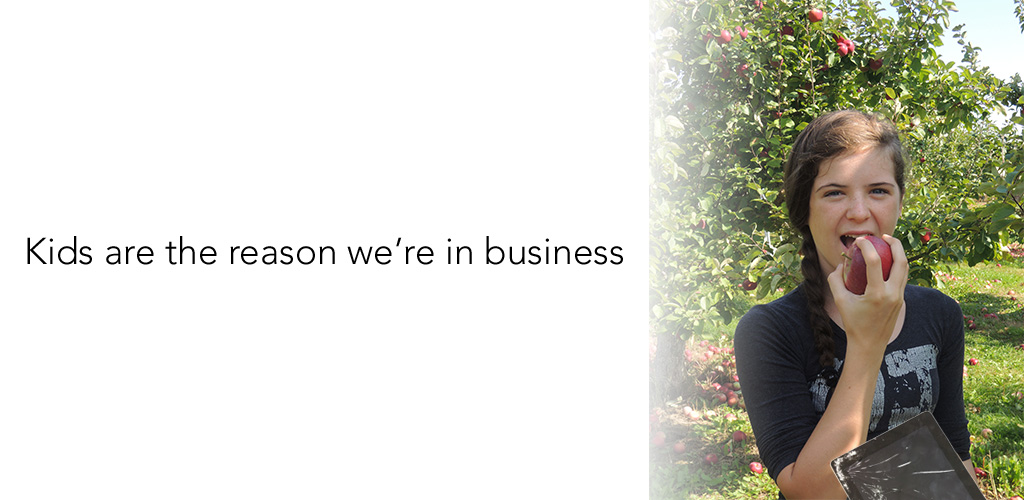 10% all future orders for schools that fix 10 or more devices
Kids are the number one reason we fix screens. iPads are a great tools for kids to learn. However, kids aren't the greatest at taking care of their iPads. With one-to-one programs rolling out at a lot of schools, there are many kids in classrooms with cracks on their screens which get in the way of getting work done or worse, cutting fingers.  
Same day turnaround - we know kids have to do their homework. iPads are a lifeline to your students assignments. Without them, many don't have access to their homework. We pride ourselves on the speed we can get these devices done to minimize time lost for students to learn.
Better than paying for an insurance program. If your school is paying for insurance program, chances are you're unnecessarily spending money. You may be spending money on insurance you may never use. On top of that the deductible for most insurance programs are $200. Most of our repairs are under that and you can use them when you need them. Don't wait for you insurance to ship you another phone when you can hit the ground running by fixing your current iPhone or iPad.
Get your devices fixed by someone who proudy graduated from Orange County schools who puts education first! Abdullah went to school in Thorman, Beswick, Currie and Tustin High School. He went to UCSD and double majored in biochemistry and psychology. Without a doubt, academics is something we make a priority. If you are getting devices fixed for your school, let us know how soon you need them back and we will get them done for you.
Don't have time to take your devices to a repair shop? If you don't have time to take your devices to our shop in Mission Viejo, we can come to you! We can do a few devices on the spot as long as we have a table and power outlet nearby. Or if you kids have amassed a ton of iPads, we can pick them up and return them after fixing the device issues.
Setting up an account is easy as:
Call, text or email us and let us know your role in the school, college or university. Usually orders are made through one account such as the IT manager for the school.
Let us know how many devices you would like fixed
Fix more than 10 devices company wide and receive 10% off all future orders