How to use our repair service - 3 ways
We come to you in Orange County. Many of our customers don't have time to leave their work or kids to travel and get their phone fixed. For most of our repairs, we offer a mobile service for your mobile phone - we come to you and fix your device on the spot. We can do this with most iPhone repairs and some iPad repairs. All we need is a small flat surface to work on like a kitchen counter, desk or table. 
Come to our physical location in Mission Viejo. We have a physical storefront located in Mission Viejo close to the 5 freeway off La Paz Road and Marguerite Parkway. We are located in on the second story of the Garden Plaza across the street from the Mission Viejo Library and the police station. Our exact address is:
RxTech Repair
27001 La Paz Road
Suite 402B
Mission Viejo, CA 92691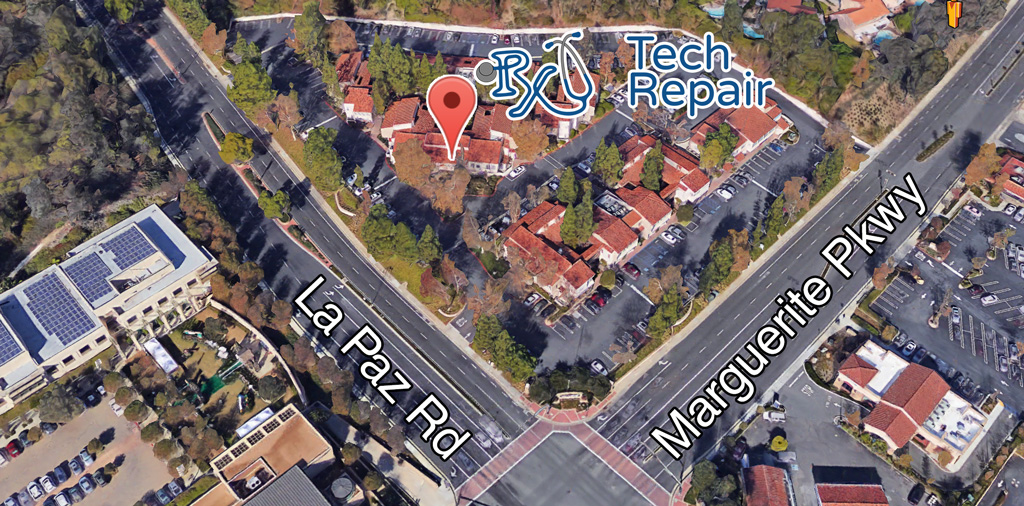 Ship your device to us for repair! If you don't live in Orange County, that's OK. Call us to get a quote of the repair you need and ship your device to us. Pay for the repair via credit card or PayPal on the phone. We will fix your device in 1-2 business days of arrival and ship it back. We will pay for return shipping to you. Let us know if you need faster turn around than standard shipping for an additional charge of $25 for upgraded Priority shipping.